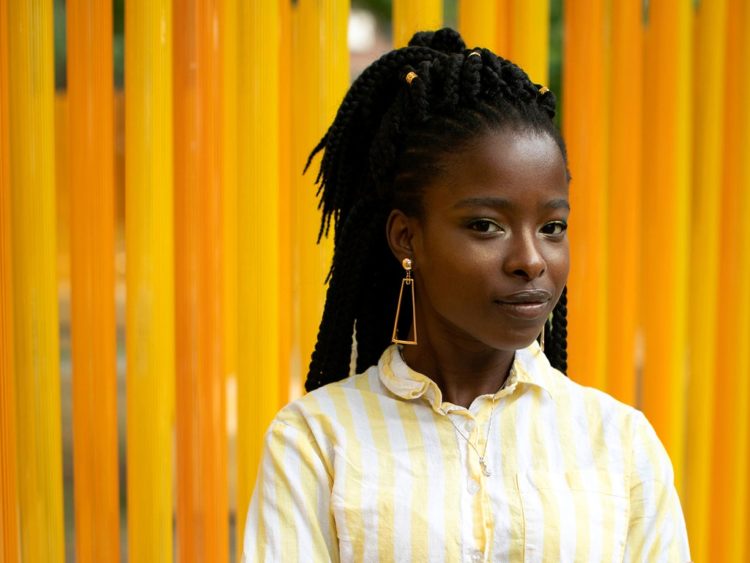 WRITING CHANGE : Literacy Initiative with Amanda Gorman
To advance literacy as a "pathway to equality, access, and social change."

"I am honored to partner with The Estée Lauder Companies to activate change through literacy, and to represent a brand founded by such an inspiring and daring woman," Gorman said in a statement. "Mrs. Estée Lauder shattered glass ceilings as a leader in business 75 years ago. Embracing this spirit, I am delighted that our partnership will help inspire women, girls, and all people around the world to do great things, to disrupt, to be confident, and to be future leaders in whatever path they take."
Amanda Gorman, activist, esteemed writer, and the youngest inaugural poet in U.S. history, ever, is adding a new title to her long list of achievements.
 The Estée Lauder Companies, the beauty conglomerate that oversees its eponymous brand as well as a slew of other companies, including Clinique, Origins, and MAC, named Gorman its first-ever Global Changemaker.
The move is just one way that Estée Lauder is celebrating new voices, inspiring change, and championing leaders that are looking to make an impact on women everywhere. Additionally, Gorman will act as the curator of the Estée Lauder Companies' new WRITING CHANGE Literacy Initiative and the beauty giant will donate $3 million over three years to the initiative 
Gorman cited the groundbreaking work of Estée Lauder herself as one reason she is proud to partner with the brand, calling her "inspiring and daring." With the new appointment, Gorman hopes that she will inspire women, girls, and everyone to be confident in themselves and their ability to disrupt systems of oppression. Gorman will appear in Estée Lauder's campaigns starting in 2022.