How To Act?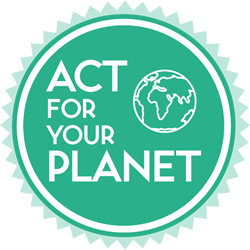 This magazine Act for your Planet tells environment stories from around the world, digging deeper into topics that touch our lives every day. From the food we eat to the waste we produce — not to mention all creatures great and small —Act for your  Planet explores our Earth and the impacts we have on it. We are the voice for the environment representing community environmental and sustainability groups in the ACTION . Our mission is: To influence community through effective engagement to protect nature.
Meet some of our dedicated, passionate team committed to protecting the  environment and spreading the word about how you can be involved too.
Because there are sustainable and convenient alternatives to approach our consumption,  small  actions but significant victory.