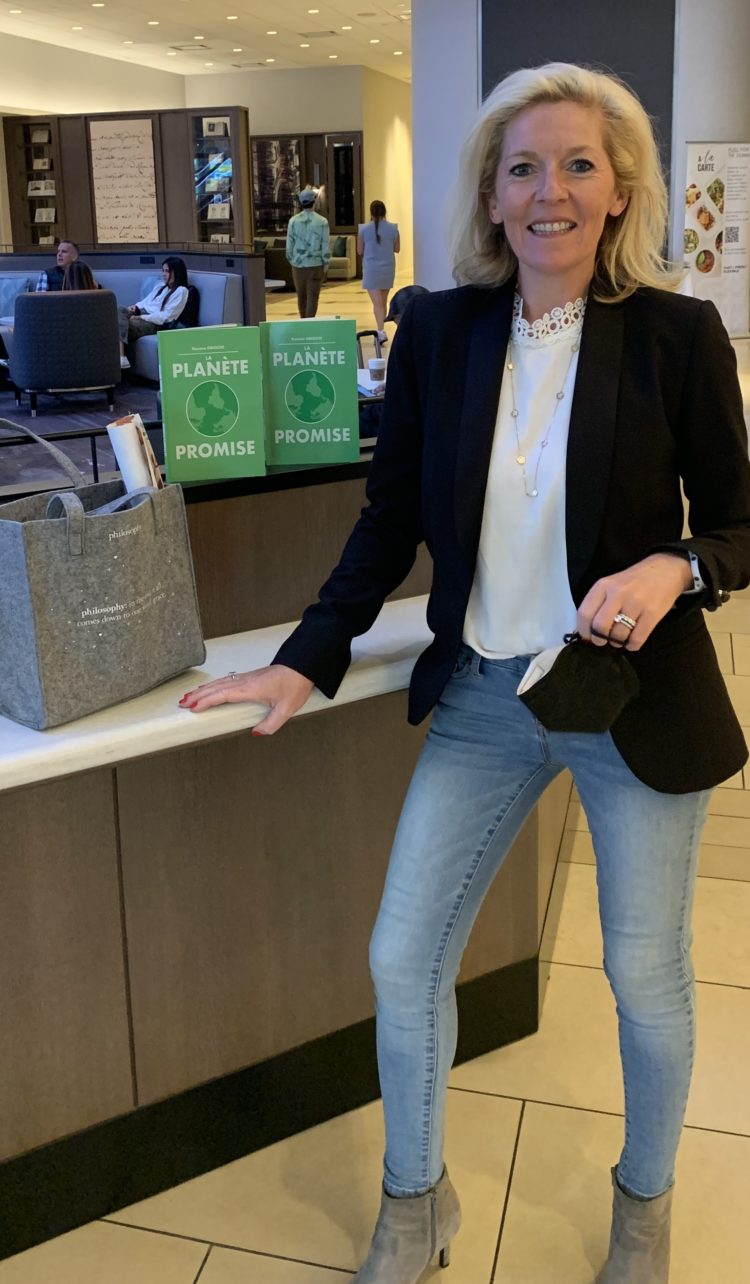 Welcome "The Promised Planet"

Roxane Grioche Baum is the Author of :
"The Promised Planet"
How can we be respectful of the planet by being both efficient and utopian, asserting "that another world is possible" without being an impostor?

The book starts from the observation that our planet is burning. It is not enough to simply accept this premise, but to act is the responsibility of everyone. Roxane Grioche shares with us her humor, and 20 years of experience spent at the bedside of the planet to question the leaders and actors of a sustainable world. She raises questions provoked by COVID-19 and gives us the reflections which she has experienced during this period of life totally tipping over. Its raison d'être: helping to solve the social and environmental crisis and inspiring others. She tells us about the multiple projects and upheavals she has observed around the world. Nobel Peace Prize winners Tawakkol Karman (Yemen) or Muhammad Yunus (Bangladesh), Severn Suzuki (Canada), Raoni (Brazil), Franck Riboud (France), Dr Pathak (India), Pince Albert (Monaco), Bibi Russel (Bangladesh) and others contribute interesting views and inspiration throughout the book.

She was well underway with the book in July 2019 as she set off for a new life in Miami. However, in January 2020 when the book was nearly ready for release… COVID-19 was here! Roxane provides simple lessons and ideas, which should help us learn from the chaos we are going through. The goal is to help us move towards a fairer and more livable society; where we better understand the other great danger: climate change.

Purchase the book here!