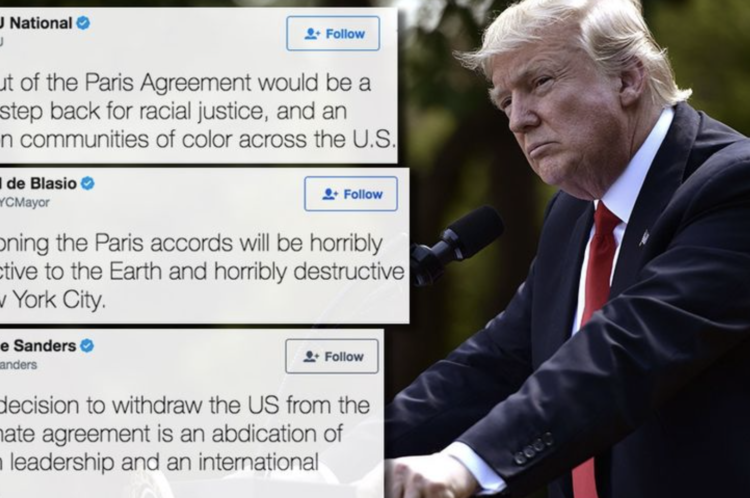 Paris pullout: The worst is yet to come !
US Secretary of State Mike Pompeo said on Monday that the agreement had imposed an "unfair economic burden" on the United States.
Instead, he said, the US would follow "a realistic and pragmatic model", using "all energy sources and technologies cleanly and efficiently".Mr Trump promised to turn the US into an energy superpower, and has attempted to sweep away a raft of pollution legislation to reduce the cost of producing gas, oil and coal. He has characterised former US President Barack Obama's environmental clean-up plans as a war on American energy.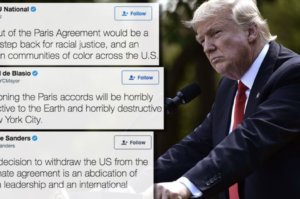 He has also suggested that the Paris Agreement gives China and other big polluters an unfair advantage over the US by allowing them to continue to increase emissions.
Announcing his decision to withdraw in June 2017, Mr Trump said: "I was elected to represent the citizens of Pittsburgh, not Paris. I promised I would exit or renegotiate any deal which fails to serve America's interests."He said the agreement would cost the US $3tn in lost economic output and 6.5 million jobs but a US government report last year said that, on the contrary, unchecked climate change would cost the US hundreds of billions of dollars.
Reports suggest the Trump administration has made no effort to renegotiate the Paris agreement. The US contributes about 15% of global emissions of carbon dioxide, but it is also a significant source of finance and technology for developing countries in their efforts to fight rising temperatures.