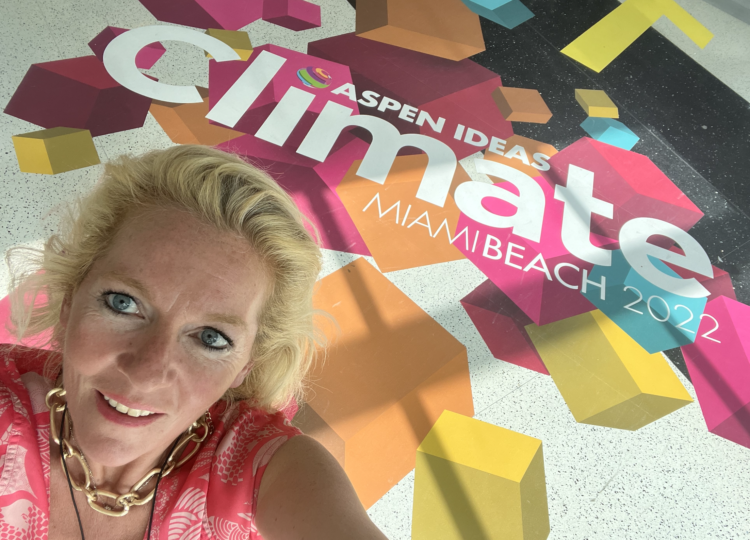 Our fight against Global Warming
Vulnerable Miami
Aspen Institute has just closed the first of the 3 meetings dedicated to the Climate; #aspenideas climate . And what could be more normal than choosing the hottest city in the United States: Miami "A living laboratory for Climate Change" as Daniella Levine Cava, Mayor of Miami Dade, reminds us, who makes "Climate, her priority in the policy of her city " . A vulnerable city.
Rising temperatures are the direct cause of environmental degradation, natural disasters, extreme weather conditions and Miami recalls the number of hurricanes destroying thousands of lives. "Heat is a silence killer," recalls Kathy Baughman McLeod, Senior Vice President and Director, Adrienne Arsht Rockefeller Foundation Resilience Center.
The past four years have been the four hottest years on record. According to a report by the World Meteorological Organization (WMO) = "THE GLOBAL CLIMATE"
We are at least one degree Celsius above pre-industrial levels and close to what scientists consider "unacceptable risk". The 2015 Paris Agreement on climate change calls for temperature rise to be kept "well below" 2 degrees Celsius over time and to pursue action to limit temperature rise to 1.5° vs. However, if global emissions do not fall, temperatures could well reach three degrees Celsius by 2100 and cause irreversible damage to our ecosystems.
Scientists assure that it will be possible to limit the increase in temperatures to 1.5°C. One condition: immediately separate from fossil fuels.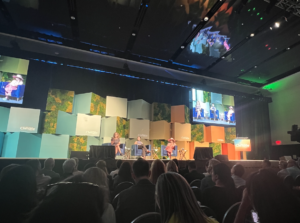 Have we finished saying: the ten years to come will be decisive?
In 2015, in Paris, governments around the world agreed to try to keep global warming to less than 1.5°C compared to pre-industrial levels. Since then, many studies have shown that this objective would be difficult to achieve. All the studies claim that this is still possible, but at a price.
Optimism
Catherine McKenna, former Minister of Environment and Climate in Canada, is optimistic: "If you don't have a goal, you won't succeed. If you have a really difficult goal to reach, and you miss it slightly, it's better than wandering aimlessly towards a future climate that will not benefit anyone.
Environmental NGOs are calling on policymakers to accelerate the shift away from fossil fuels to limit global warming to 1.5°C as agreed under the Paris Agreement.
"The climate summit in Glasgow revealed how badly we need to be zero carbon by 25 and save habitable earth. John Doer, author of Speed&Scale.
Electrification of all sectors:
According to the best scenario, energy efficiency and a 100% renewable energy supply would be the two main pillars of our future energy system.
The key to this transition will be the electrification of all possible sectors and the full deployment of sustainable solutions, such as heat pumps, district heating networks and electric mobility.
A 65% reduction in emissions
For such a scenario to become reality, NGOs advocate that energy and climate objectives be associated with post-covid recovery plans.
In the private sector; Jennifer Merli, Corporal Sustainability Mastercard recalls "we are going in the right direction, but I don't think we will do enough and fast enough."
Scientists remind us that it is the choices made by global society, not physics, that will determine whether this goal is achieved.